Agriculture is one of our state's most treasured indigenous industries and its oldest. You may not see it in urban areas, but it remains critical to the economies of rural New Mexico. On June 5th the State and its Economic Development Department (EDD) celebrated an investment in a ranch operation that goes back four generations. C4 Enterprises, Inc. began as a Chama feed and farm supply store established by Tommy Casados and his father, Anthony. The business name comes from the cattle brand because Tommy is among the 4th generation to live on and work the family ranch in Tierra Amarilla.
Today it also represents the diversification and growth of the family's business. The Casados family is expanding into the direct-to-consumer market by processing its own meat products while offering services to area hunters. The State will invest $75,000 from its LEDA funds to help C4 begin construction of a butcher shop and meat-processing facility. They intend to be operational by the fall hunting season to serve that market as well.
The family expects to invest $400,000 and hire 8 full-time employees when fully operational.  The family processed 13,000 pounds of beef in Colorado last year from its own ranch at a cost of $1,200 per animal.  In addition to cattle, some 2,500 elk and deer are harvested annually at ranches, game parks and the Jicarilla Apache Reservation.  C4 plans to produce sausage, jerky, aged and cured meats, as well as the custom processing of livestock and wild game.  "Our goal is to someday be on the plate of almost every New Mexican who wants real grass-fed beef raised right here in New Mexico.  We want to deliver directly to the consumer," said Tommy Casados.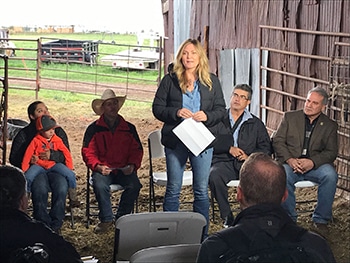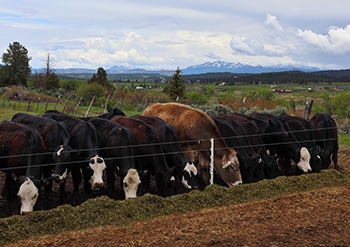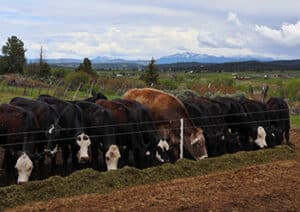 "Gov. Michelle Lujan Grisham called the project "a prime example of our proactive efforts in helping small business, rural areas and local economic development." She is confident that growing homegrown businesses will revitalize our rural communities.
We are honored to partner with the Casados family so they can develop their ranch land, provide a service to area hunters, and create jobs in Rio Arriba County," added EDD Cabinet Secretary Alicia J. Keyes. "This is home-grown rural economic development."
For more information on the ranch, c4farms.com or Facebook, c4farmsgrassfedbeef.